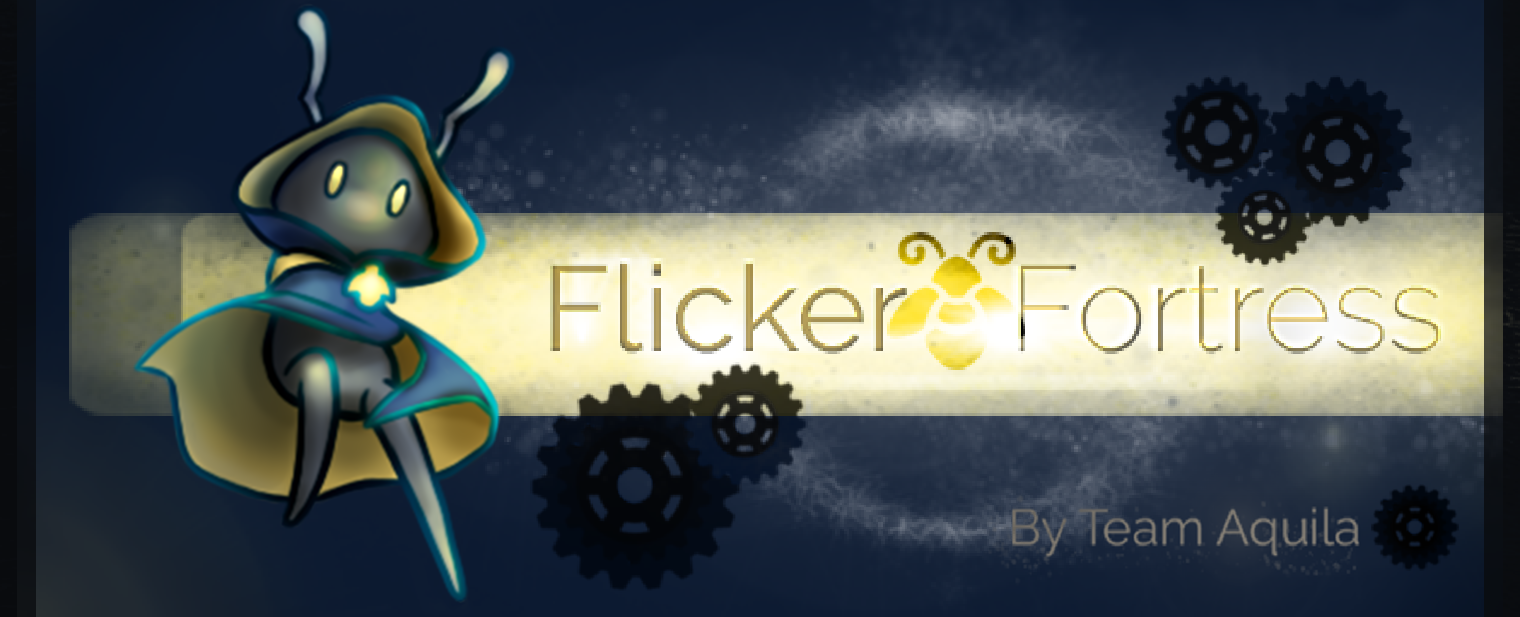 FlickerFortress
Description:
Flicker Fortress is a single-player 3D puzzle platformer where you play as Flicker, a Firefly with the ability to meld/fuse with electrical devices.

Solve the puzzle laid through a clock tower with your powers and uncover the mystery of where Flicker's friends have gone.
Backstory:
Once upon a time, there were numerous fireflies flickering around. As time went on, they all vanished. Now only one remains: Flicker. She must journey through a dark, mysterious clock tower that holds the secret to her missing friends. Gathering what remains of her brethren inside their encasements. Can you help her on her journey to find all her friends?
Features:
Challenging 3D interactive puzzle
Interactive gameplay and mechanics
Unique handpainted 3D artstyle
Will keep you wanting for more
Team:
Team Aquila is a group of friends worked together to create a fun, engaging, 3D experience. Flicker Fortress is the result of our teamwork.
We hope you enjoy!! And thank you for taking joining this journey.

A Xbox controller is required. For the best results, recommend downloading the Unity.exe. If there is a lag reduce the quality level to low.

Comments
Log in with itch.io to leave a comment.
Amazing game! Thank you so much for all of your work creating this game!!! Continue your great work! :D
Gameplay!!
With All thanks and appreciation to the creator of the game!!